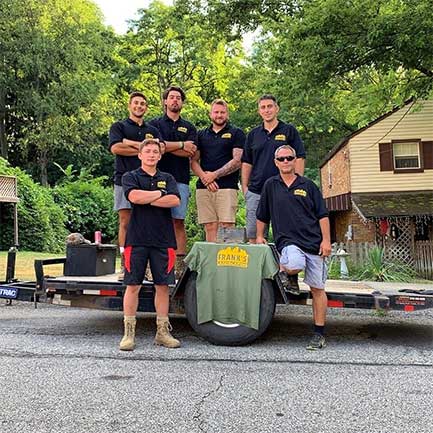 Frank's Landscaping LLC, serving the Pittsburgh area since 2002.
Frank's Landscaping is one of the premier landscaping companies in the metro Pittsburgh area. We've been committed to excellence in serving our customers for over twentyone years. Our ability to serve all of our client's needs gives them peace of mind knowing whatever the challenge, Frank's Landscaping will be able to take care of them. We've always received positive feedback and would be glad to provide references upon request. We have competitive prices and work closely alongside our customers to ensure satisfaction. Get the job done right at an affordable price. Don't trust your landscaping to just anyone. Frank's Landscaping is licensed and fully insured. We offer a wealth of experience and expertise, at the same prices as inexperienced landscapers.
We serve the Pittsburgh metro area including Bethel Park, Upper St Clair, Mount Lebanon, South Park, Peters Township, Baldwin, Bridgeville, Dormont, Brookline, West Mifflin, Jefferson Hills, Roselyn Farms, Canonsburg, Forest Hills, Lawrenceville, and all of the South Hills area.